PhD in Nanoscience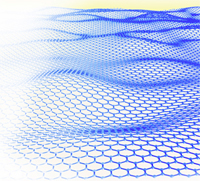 The North West Nanoscience Doctoral Training Centre NOWNano builds on the world-leading expertise in various nanoscience areas available within Manchester and Lancaster Universities. It offers a broad interdisciplinary PhD programme which starts with a six month initial training programme of taught courses broadly spanning across various nanoscience disciplines followed by a 3.5 year focused research project under the supervision of the world-leading researchers in the field of the preferred specialisation in nanoscience. NOWNano involves top-rated research groups from the Department of Physics at Lancaster University and the Schools of Physics and Astronomy, Chemistry, Chemical Engineering and Analytical Sciences, Computer Science, Materials, Electrical and Electronic Engineering, Pharmacy and Biomedicine at Manchester University.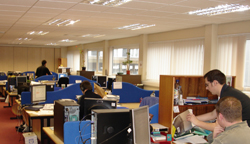 For students interested in theory and modelling, the Lancaster site of the joint Manchester-Lancaster Centre NOWNano offers and hosts research projects in theoretical nanoscience, materials and condensed matter theory in general, computational, and device-modelling projects. The supervision of students based at Lancaster will be provided by the Lancaster DTC team at the Centre for Nanoscale Dynamics and Mathematical Physics, and additional taught modules offered via the NorthWest Postgraduate Course in Condensed Matter Physics and Materials.
Theoretical and computational projects in NOWNano
Fundamental electronic properties of nanodevices
Low-dimensional conductors, including graphene and carbon nanotubes
Theory of strongly correlated quantum systems (including quantum Hall effect and Bose-Einstein condensates)
New nanomaterials, models for their synthesis and characterisation
Optical and transport properties of semiconductor quantum dots
Theoretical issues of quantum information and quantum technologies
Computational molecular electronics
Applications of nanoscience in a broad range of technologies: solar cells, data storage, imaging, photonics, drug delivery
4-Year PhD fully funded studentships
Applications are invited for PhD places and studentships in the Doctoral Training Centre (DTC) in Nanoscience. We welcome applications from the graduates with a good degree (first or upper second) in physics or mathematics. If you wish to do your PhD project in Theoretical Nanoscience (see above), please contact Professor Vladimir Falko (v.falko@lancaster.ac.uk or + 44 1524 593180), or any other member of the Lancaster DTC team.
How to apply
Since the taught programme during the first six months of the course will be based in Manchester NOWNano Centre, applications and initial registration is run by the Manchester Office of the Doctoral Training Centre. At the end of the taught part of the programme (after six months) students working on the theory/modelling projects based at Lancaster will be transfered to the Lancaster NOWNano Centre, and Lancaster University (Physics Department) will be the degree-awarding body. Further information and applications forms can be obtained from the Manchester NOWNano DTC web site.
funded by